SoundingBox helped us to learn more about people's expectations on mobile bank sites.
Mobile devices are increasingly becoming the primary way people experience bank web sites. For banks it can be tricky to understand if people's expectations differ between mobile and desktop.
In our 2016 dataset, top bank sites delivered a consistent experience across desktop and mobile. People were looking to accomplish the same tasks regardless of device.
The site made me feel relaxed, like everything is at my fingertips.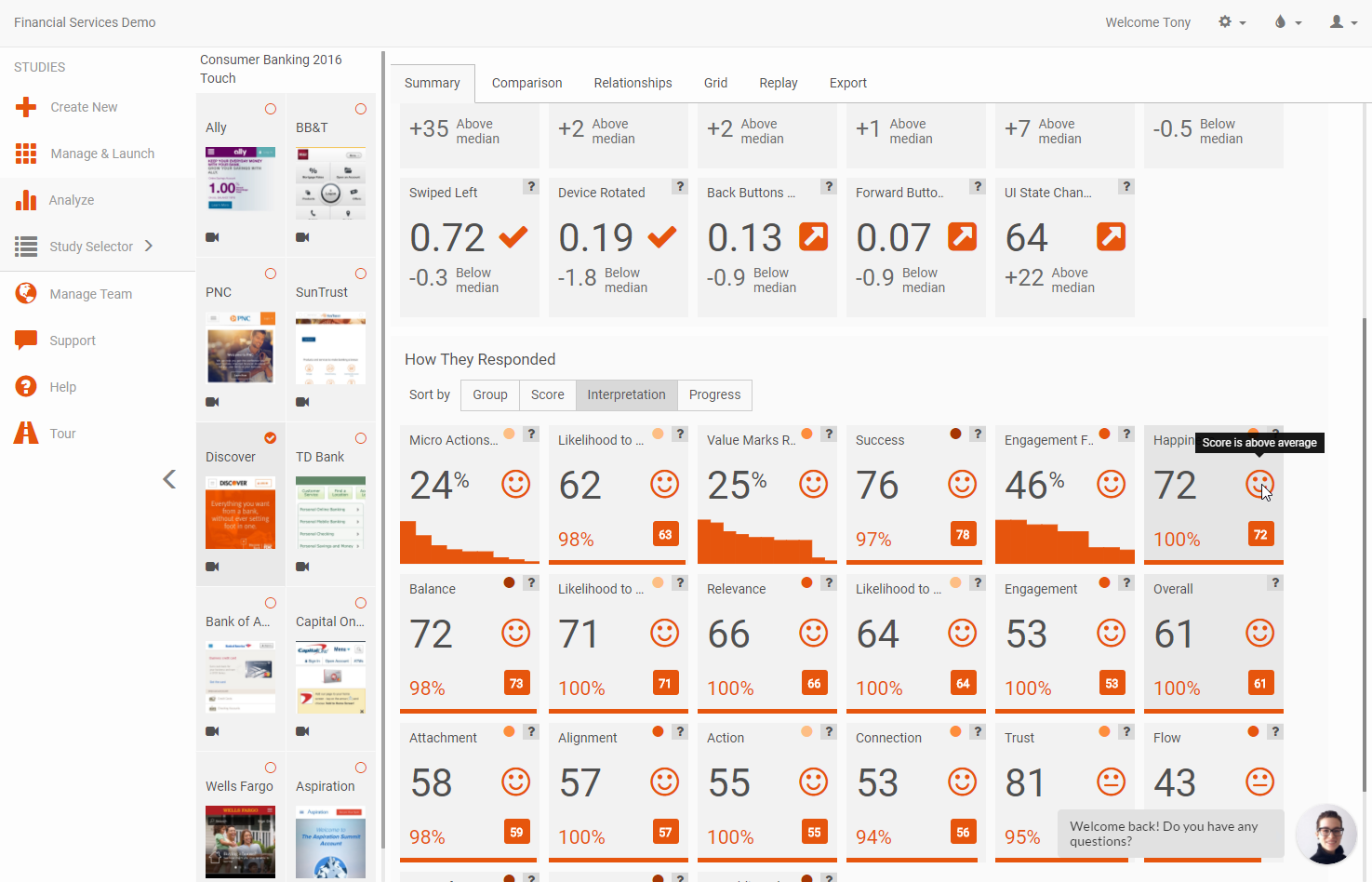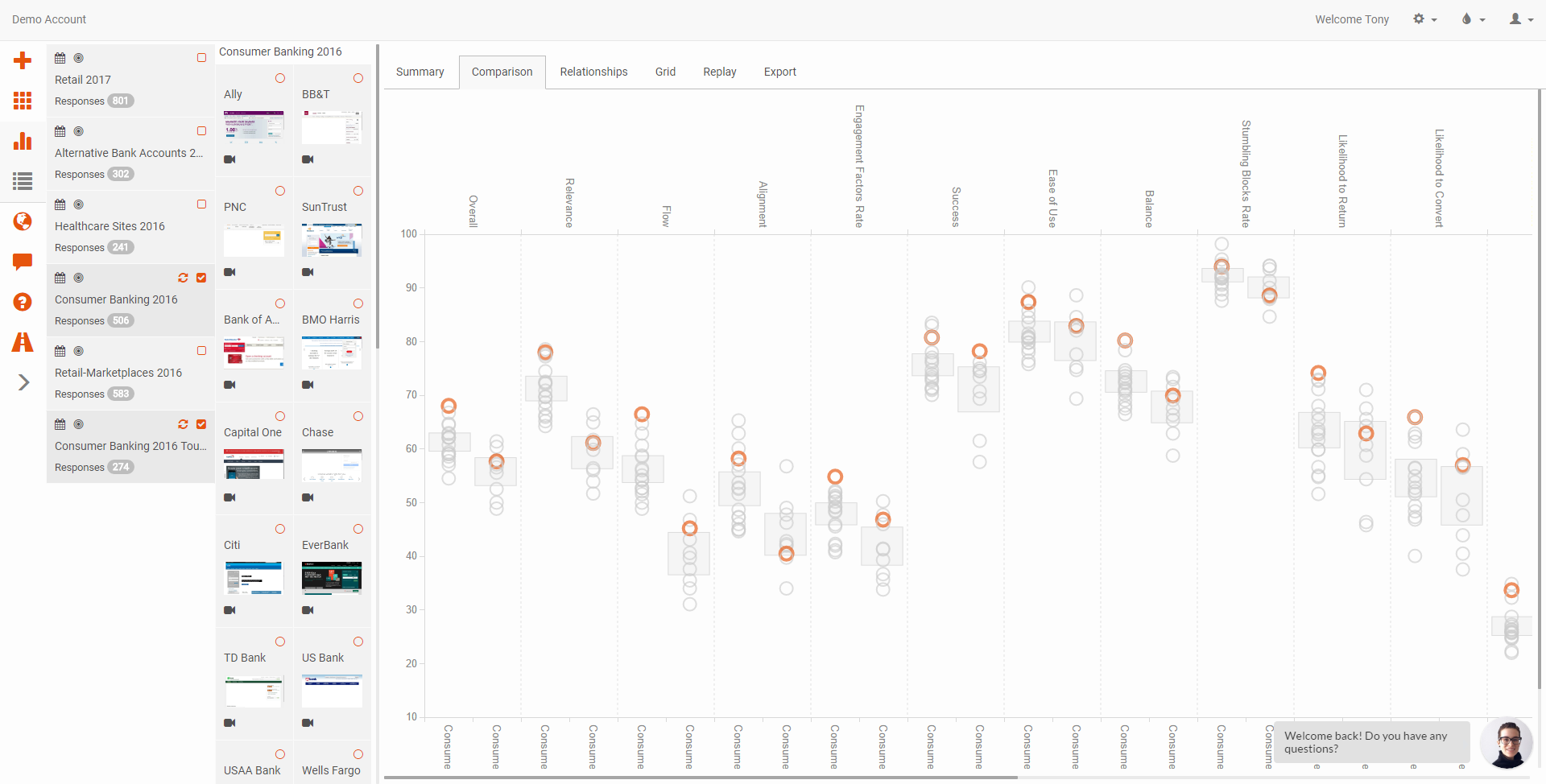 A SoundingBox subscription makes it possible to discover
What kinds of expectations people have for mobile banking sites
Ways top sites ensure ease of use and success on mobile, and a few ways that always hinder people's experiences
How top-ranked sites use appealing visual design to distinguish themselves from competitors
What mobile design pattern puts people in a flow state
Why people felt more compelled to act on top-rated mobile bank sites
The sites in this study are
Ally
Aspiration
Bank of America
BB&T
Capital One 360
Discover
PNC
SunTrust
TD Bank
Wells Fargo