How do I launch a study?
Launching a study releases it to participants. Once your study is looking the way you want it, click on Manage & Launch and then on the Launch button. You'll be taken through a brief checkout process. From there, your study will be submitted for review by our team and launched on approval.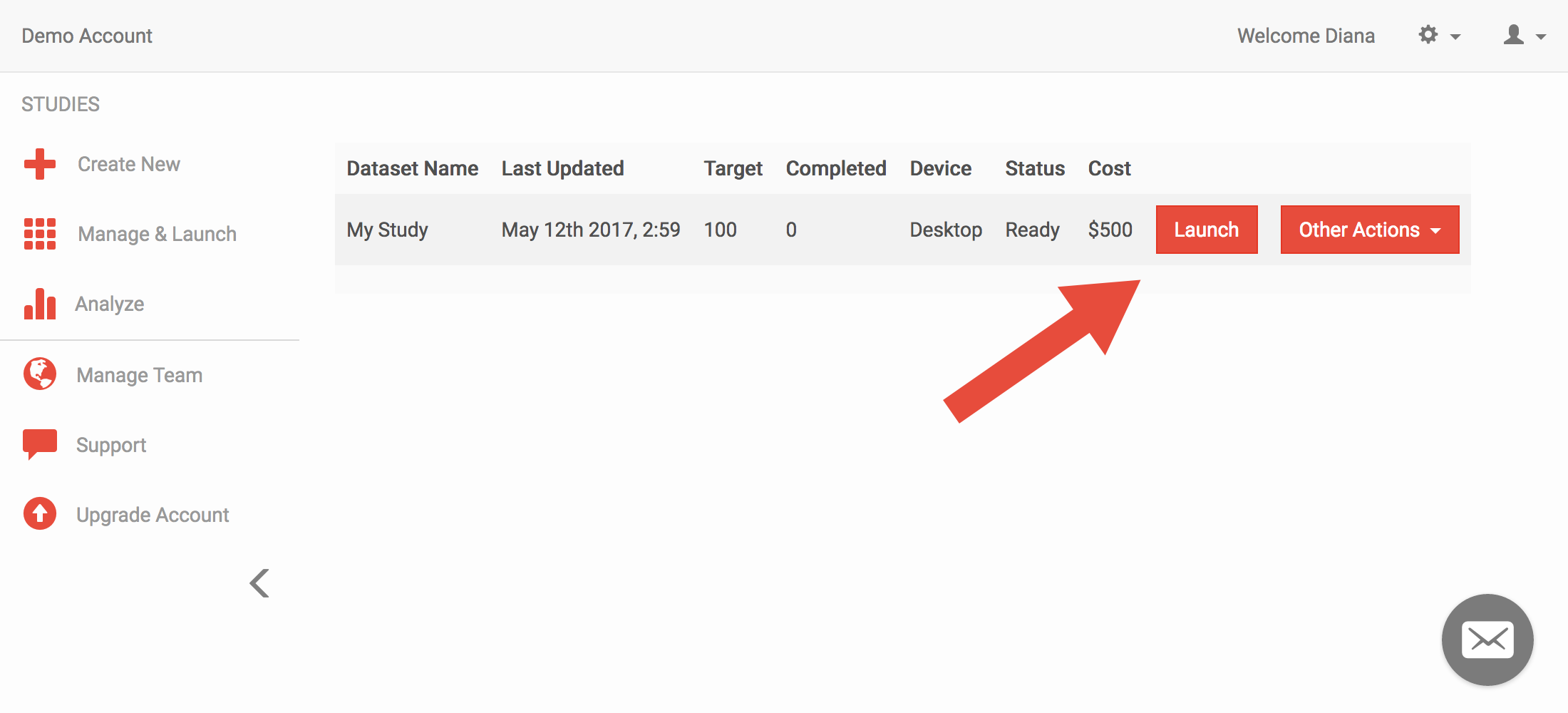 What is the best way to monitor responses?
When you log in to your dashboard, you can see the response count in the Study Selector. To update your data, press the refresh button.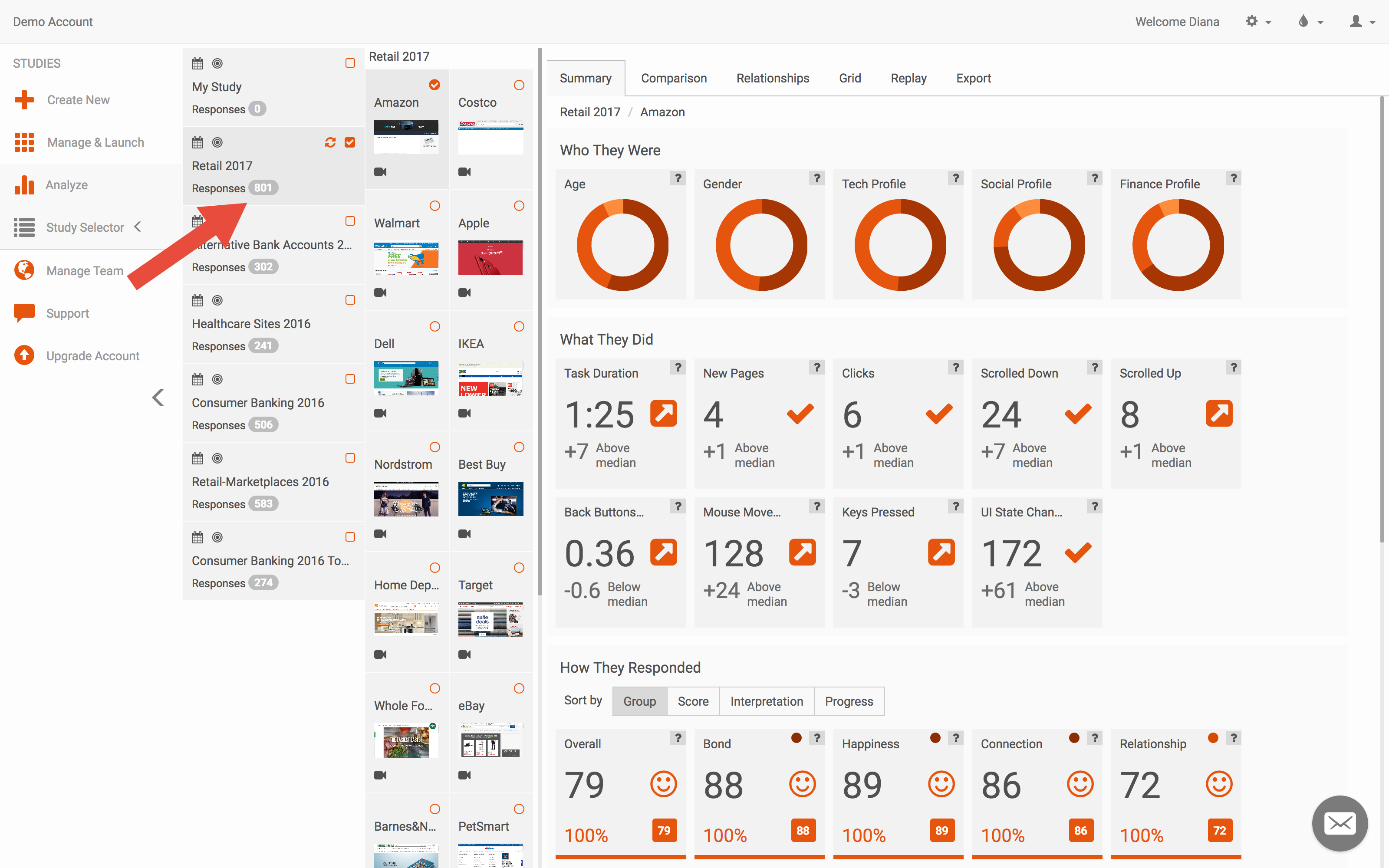 To monitor the responses at an individual level, navigate to the Grid tab in Analyze. Responses will sort on the most recent or select Timestamp to sort oldest to newest.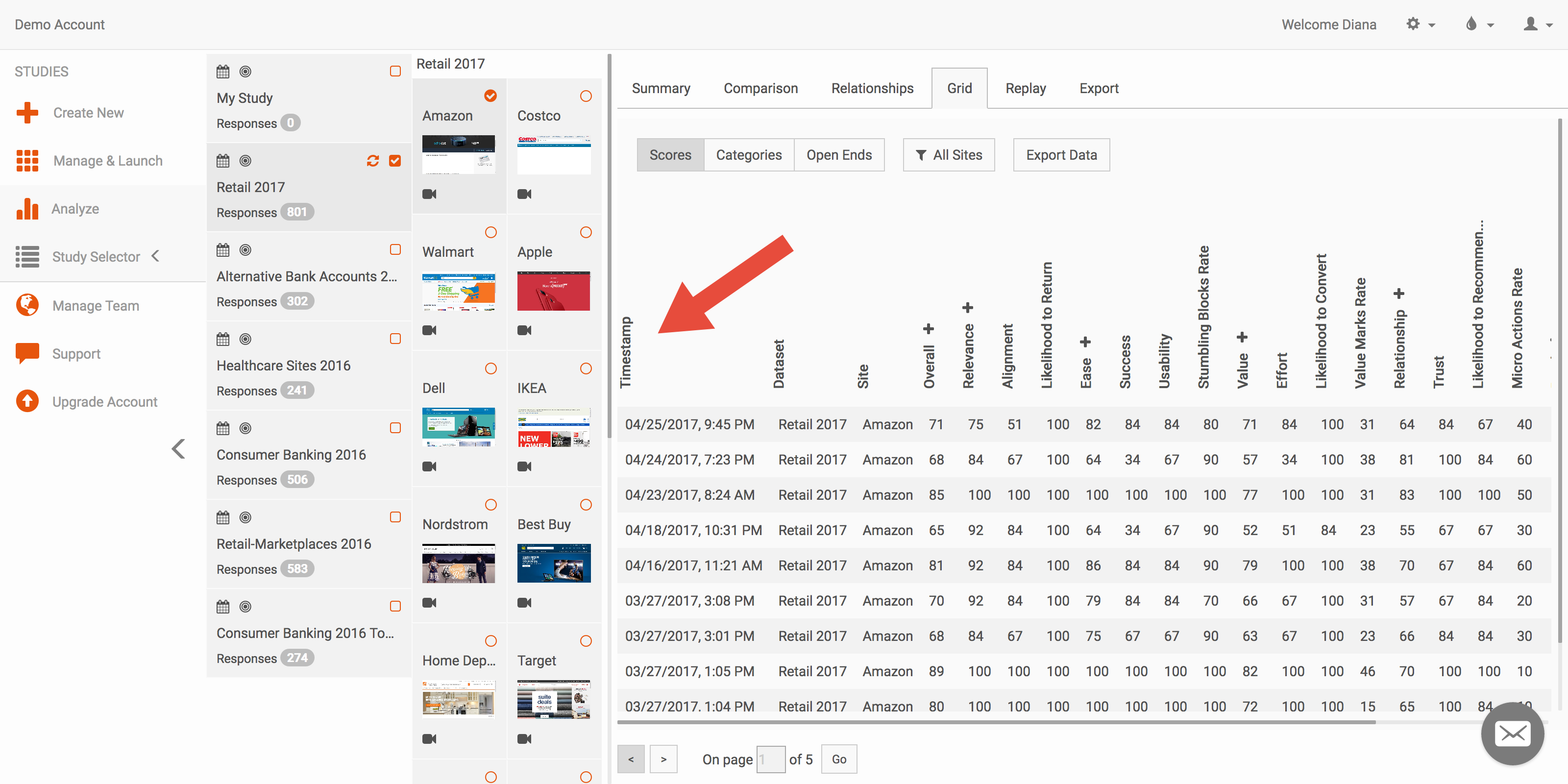 How do I invalidate a response?
You can invalidate an individual response in the playback view. Responses that have been invalidated are still visible in the grid view as well as in playback, but are excluded from the study summary data. Only account administrators can see invalid responses.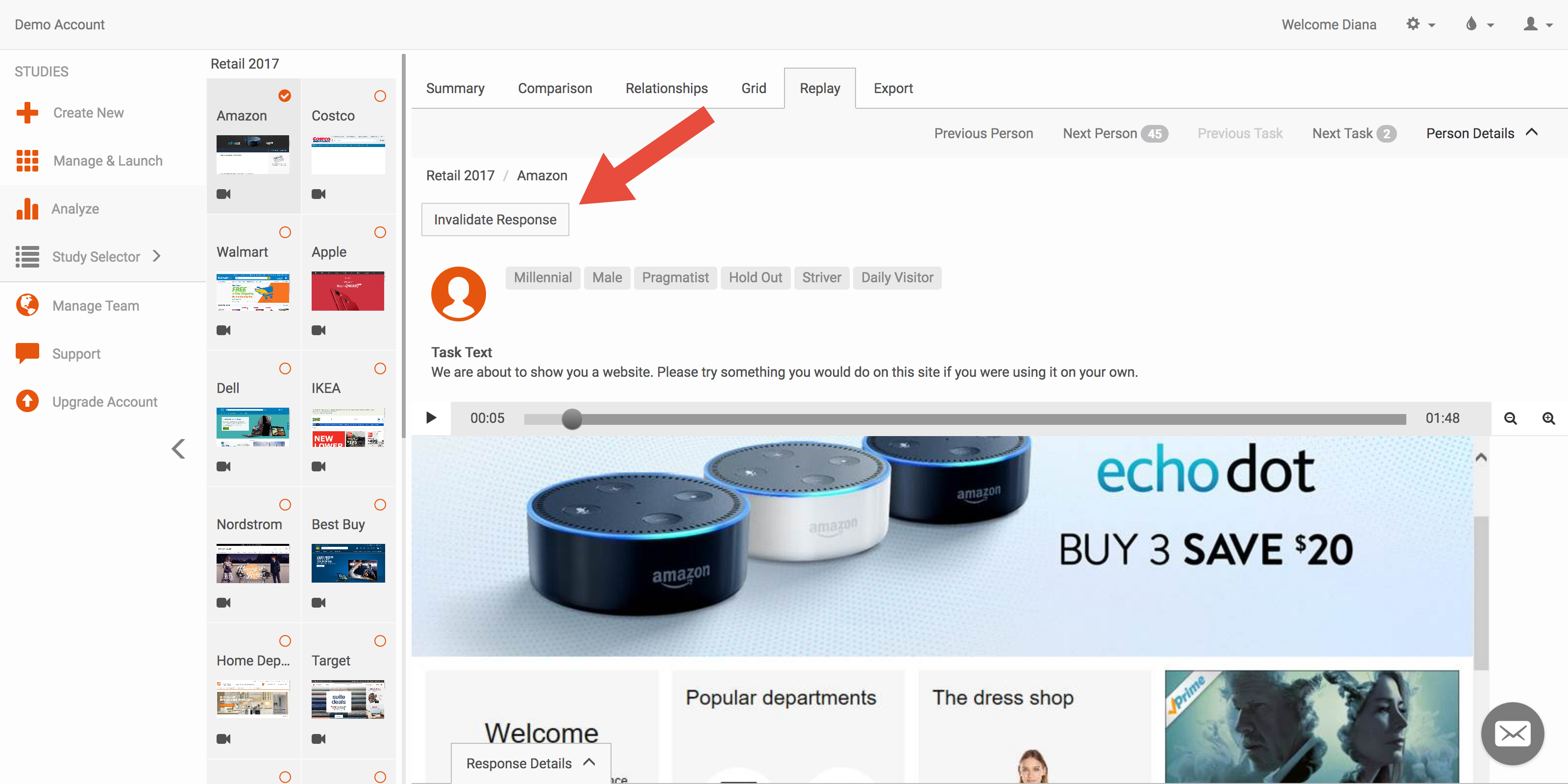 When and how do I close a study?
Once your target number of responses is reached, the study will automatically stop collecting data.