study
Financial Tools & Education
SoundingBox revealed what people are really looking for on personal finance sites.
Most people are stymied when it comes to managing their personal finances. It's tricky to understand and usually not very rewarding. We set out to learn how sites can help people through the lens of SoundingBox.
One thing came out loud and clear: people appreciated it when content could be personalized to them.
The most appealing thing was that the site only asked me a few questions, but it immediately honed in on my needs and interests.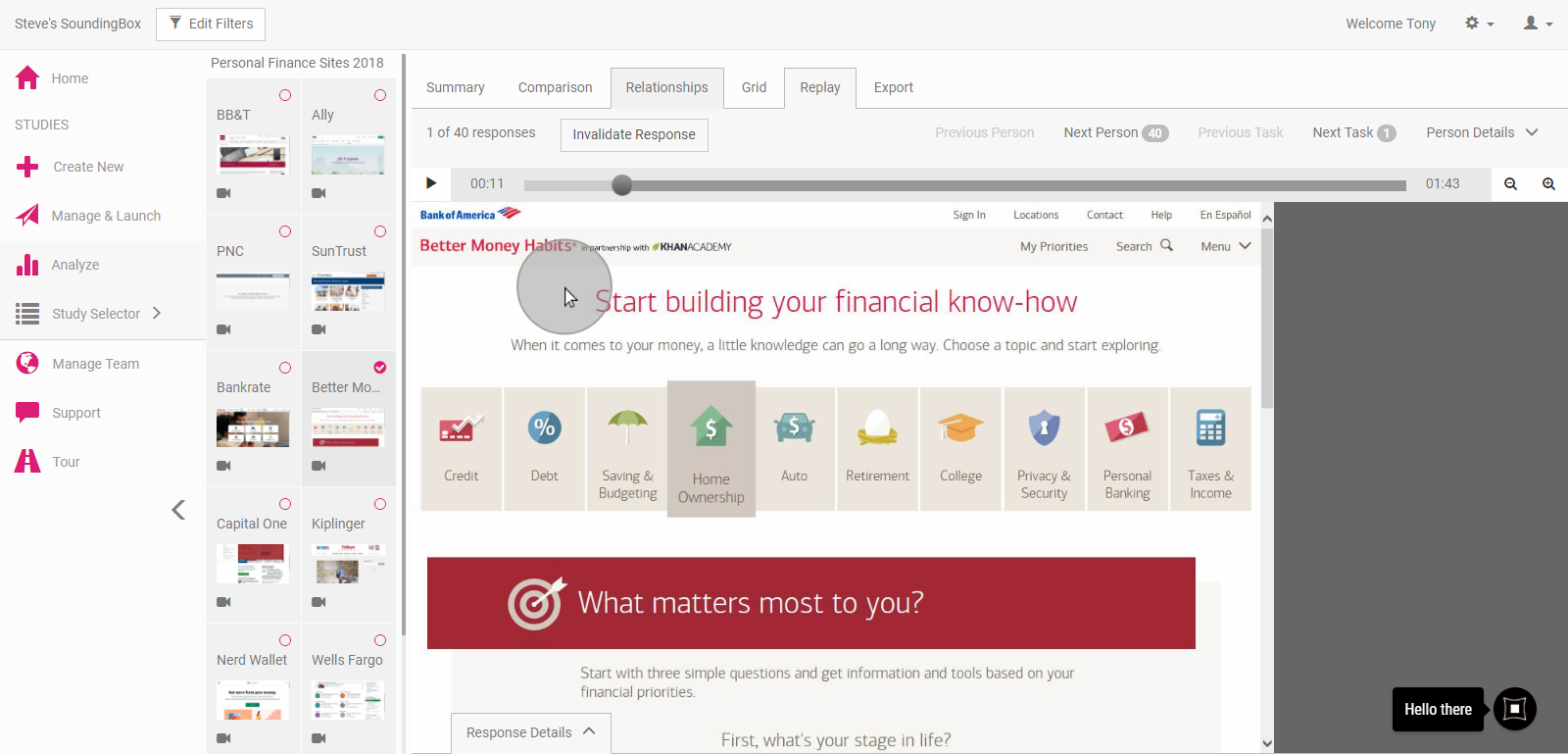 But the best sites did more than that. The top sites inspired people to move beyond basic skills to feel empowered and more likely to take actions such as opening an account or calling a representative.
With a SoundingBox subscription you can learn
Successful design patterns of top personal finance sites
Why top-ranked personal finance sites were consistently easier to use
Why top sites were significantly more engaging
How top sites create strong ties with a brand
Why people felt happier on top sites
What makes people more likely to take a positive action, like registering for an account
The sites in this study are
Ally
BB&T
Bankrate
Better Money Habits
Capital One
Kiplinger
Nerd Wallet
PNC Achievement Sessions
Prudential
SunTrust
Wells Fargo
Get Access
Create your account and buy the 2018 financial tools and education study for immediate data access via the dashboard: $1,788 (includes a one year SoundingBox Pro subscription)
Upgrade during checkout and add a detailed expert analysis report: $2,500
Buy Study Access
Not ready to get study access yet but want to learn more? Request a demo or check out our resources.
Request a Demo