SoundingBox showed us what top credit card sites do well and an area where most credit card sites are falling short.
Shopping for a credit card online can feel overwhelming. In our 2017 dataset, we wanted to learn more about the experience of shopping for a card on the sites of top credit card lenders.
One thing we learned is that people were most engaged when they felt the site anticipated their needs and that the presentation of card details was straightforward.
I liked that I could compare lots of cards at the same time and see them side-­by-­side to compare the fine print. It made me feel like I was making a good choice.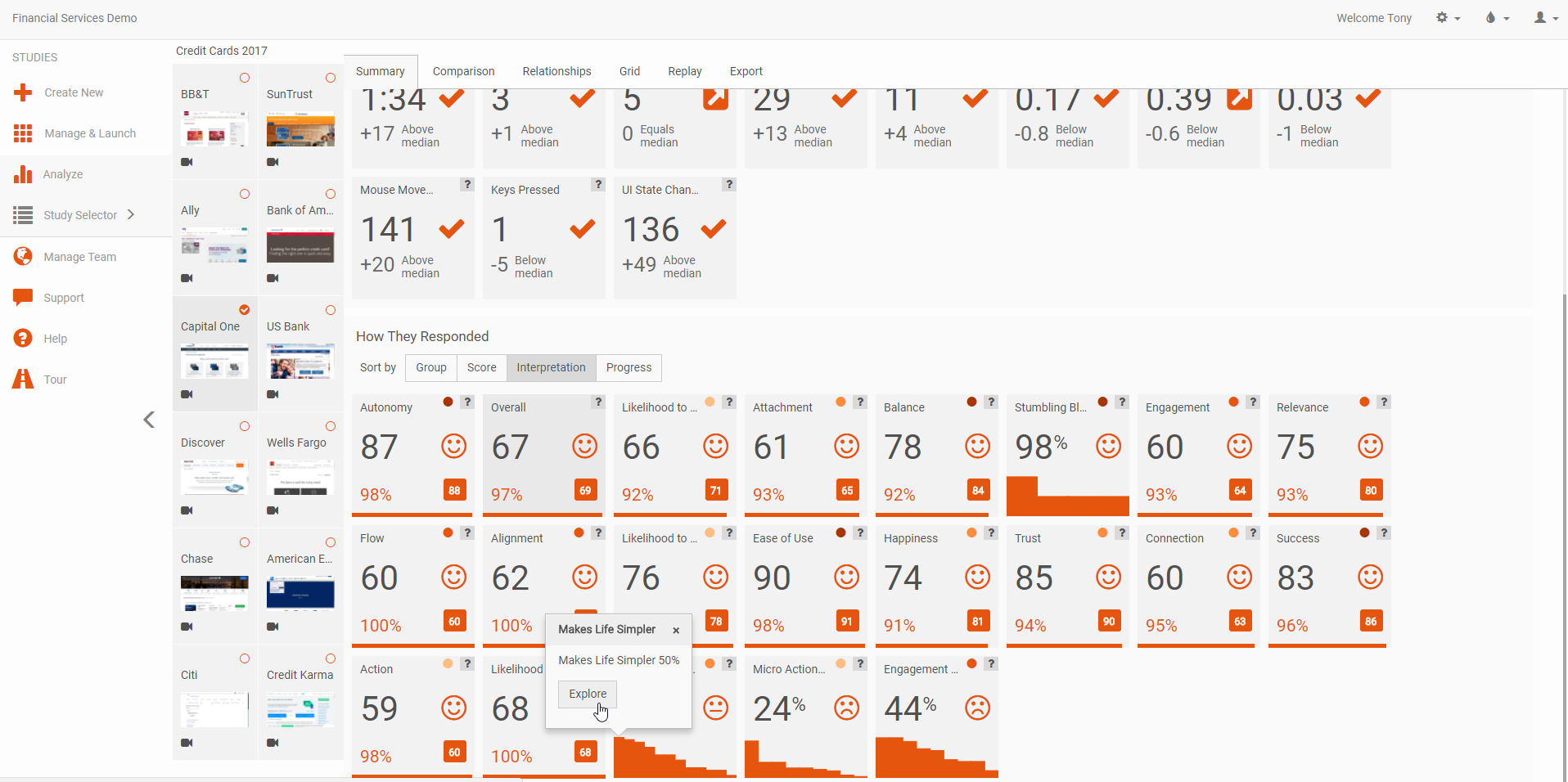 With a SoundingBox subscription you can learn
Ways that some card sites encourage people to feel more connected to their brand
How top credit cards sites ensure success for their customers
Why some design patterns are problematic
How top credit card sites anticipated needs and helped people feel empowered
How top sites use credit card resources to build and strengthen attachment
Why people are more likely to return to top-ranked credit card sites
The sites in this study are
Ally
American Express
Bank of America
BB&T
Capital One
Chase
Citi
Credit Karma
Discover
PNC
SunTrust
US Bank
Wells Fargo
Get Access
Create your account and buy the 2017 credit cards study for immediate data access via the dashboard: $1,788 (includes a one year SoundingBox Pro subscription)
Upgrade during checkout and add a detailed expert analysis report: $2,500
Buy Study Access
Not ready to get study access yet but want to learn more? Request a demo or check out our resources.
Request a Demo