We explored the shopping experience on automaker sites using SoundingBox and learned how sites can help build a stronger connection to brands.
When thinking about our relationship with the things we own, cars are personal. People can have strong loyalty to auto brands and even give their cars names. In our recent study of automaker sites, we wanted to learn how online experience can help build a stronger connection to brands.
Top sites' fostered a connection by helping people tap into their creativity and personalize their experience using design-your-own-car tools.
The one thing I will take away is the finished product. I chose a car, my desired options, etc. In the end, I could see what I "built" and how much it would cost.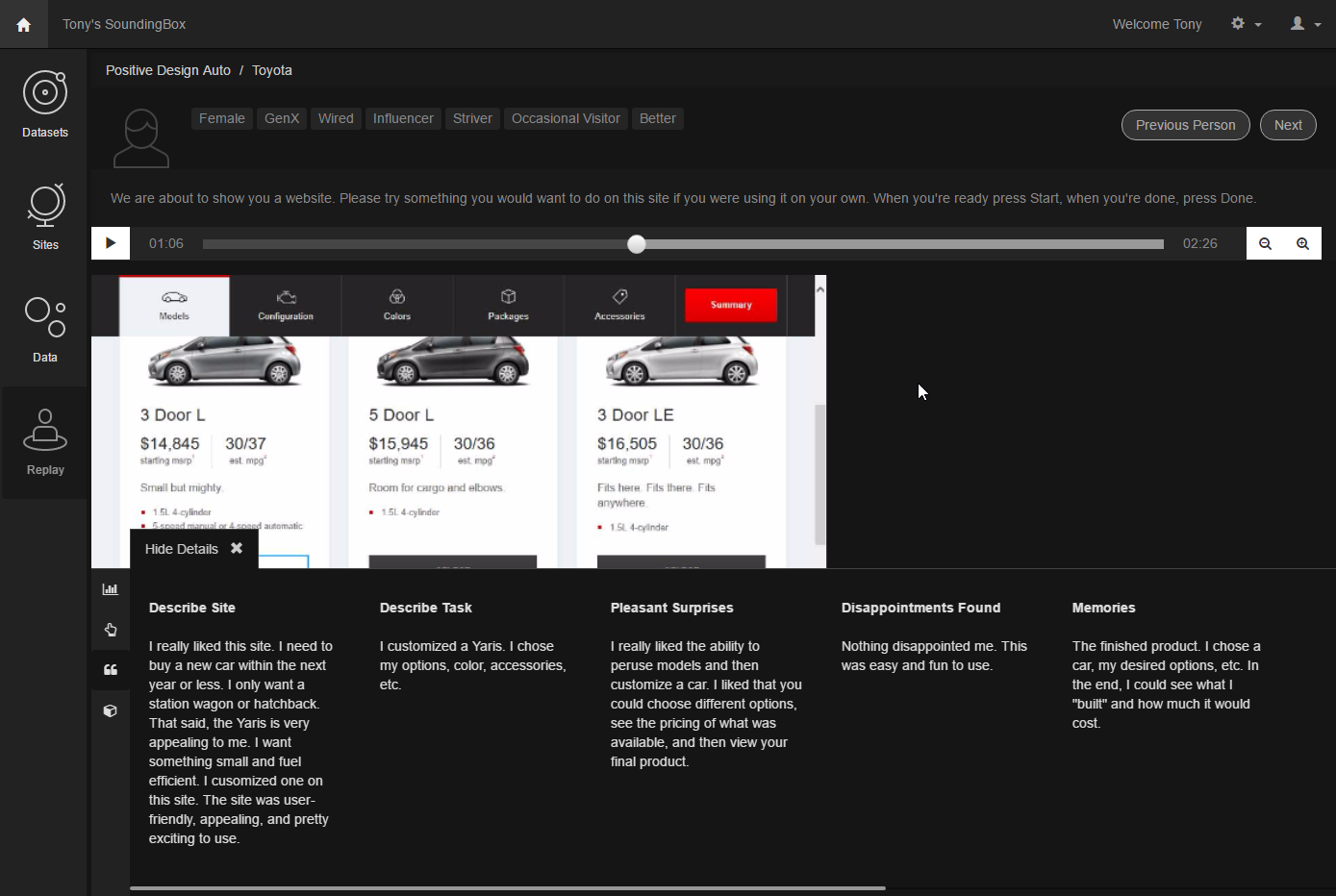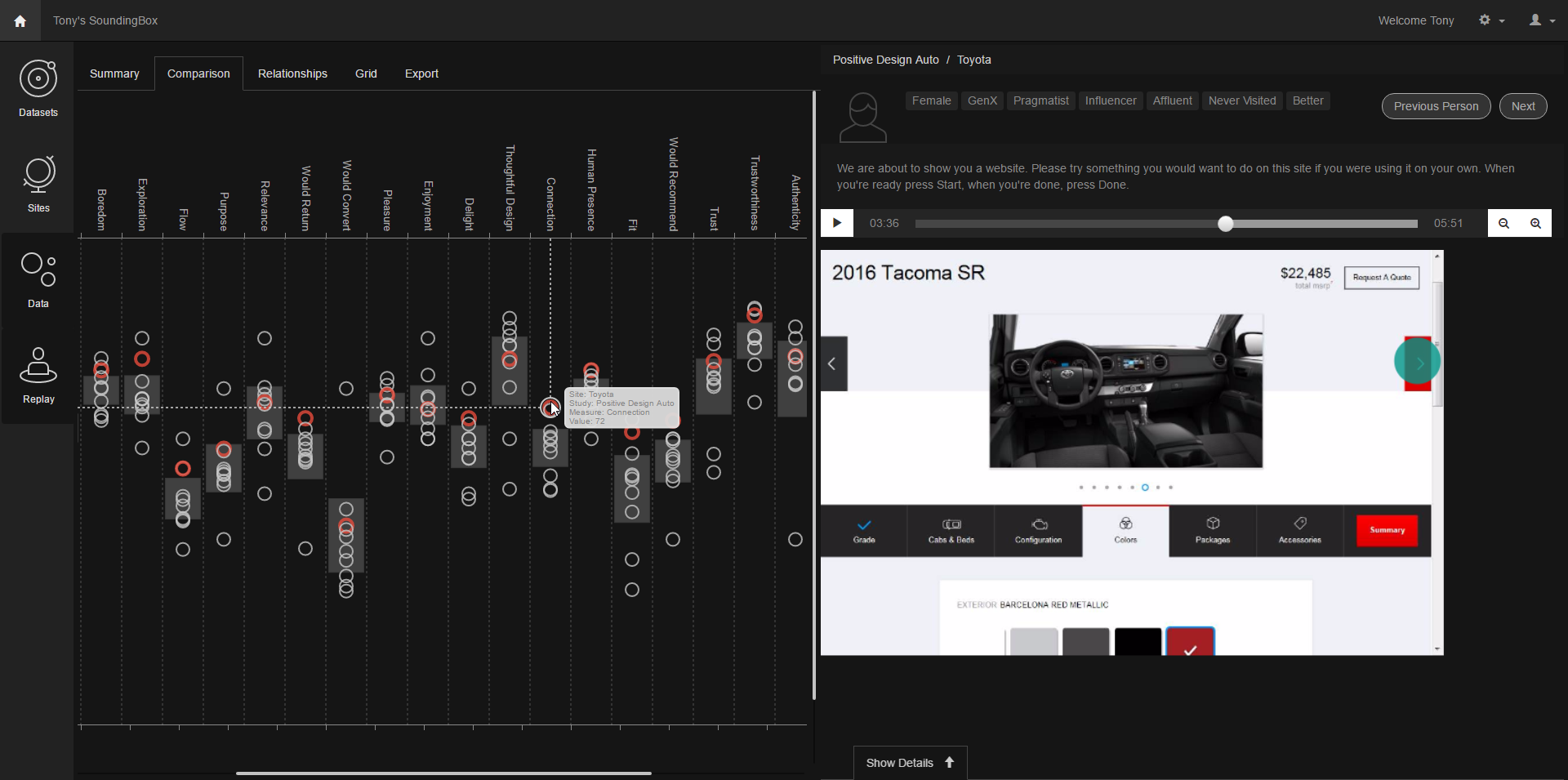 A SoundingBox subscription makes it possible to learn
How auto sites foster attachment with their brands
Why people felt a greater sense of connection to the top-rated auto sites
Ways in which top sites encourage connection
How top auto sites used interactive tools to spark creativity
How top-ranked sites delivered pleasant surprises to make for a more engaging experience
How top-ranked auto sites create a memorable experience that encourage action
The sites showcased in the views presented here include
Chevrolet
Edmunds
Ford
Honda
Hyundai
KIA Motors
Mitsubishi
Nissan
Toyota
Volkswagon
To learn more about SoundingBox request a demo today.