Using SoundingBox, we explored how financial startups and banks are rethinking banking.
Banks are rethinking banking. Financial startups are rethinking banking. But what do ordinary people think about something they don't want to think about too much—the boring bank account?
We set out to learn more through the lens of SoundingBox. It turns out that an authentic, down-to-earth tone was more compelling than slick features.
The site made me feel refreshed in that I didn't feel like I was dealing with a generic corporate giant of a bank.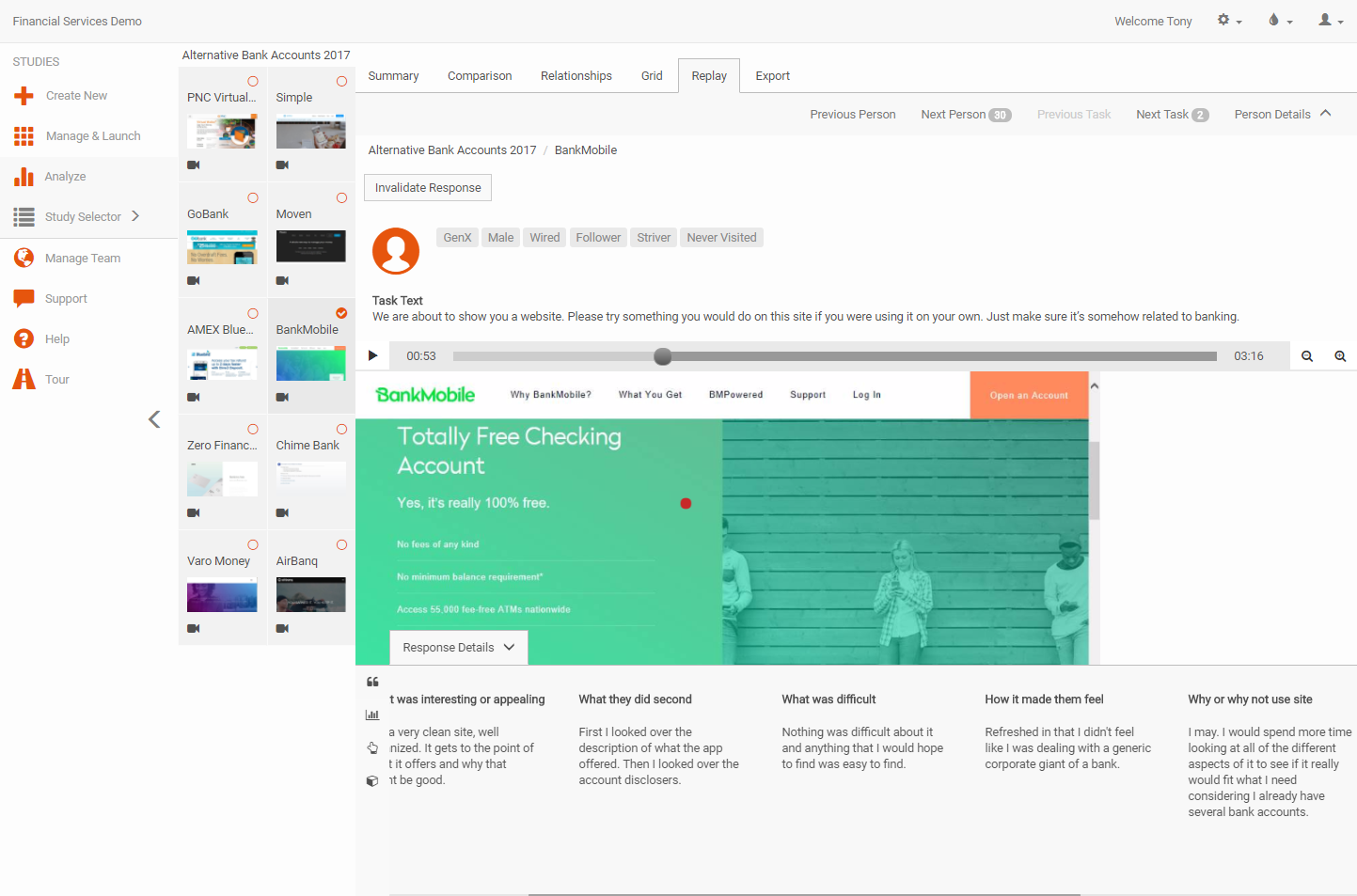 Sites that focused on an authentic tone made an emotional connection. SoundingBox makes it possible to identify which parts of an experience resonate most strongly.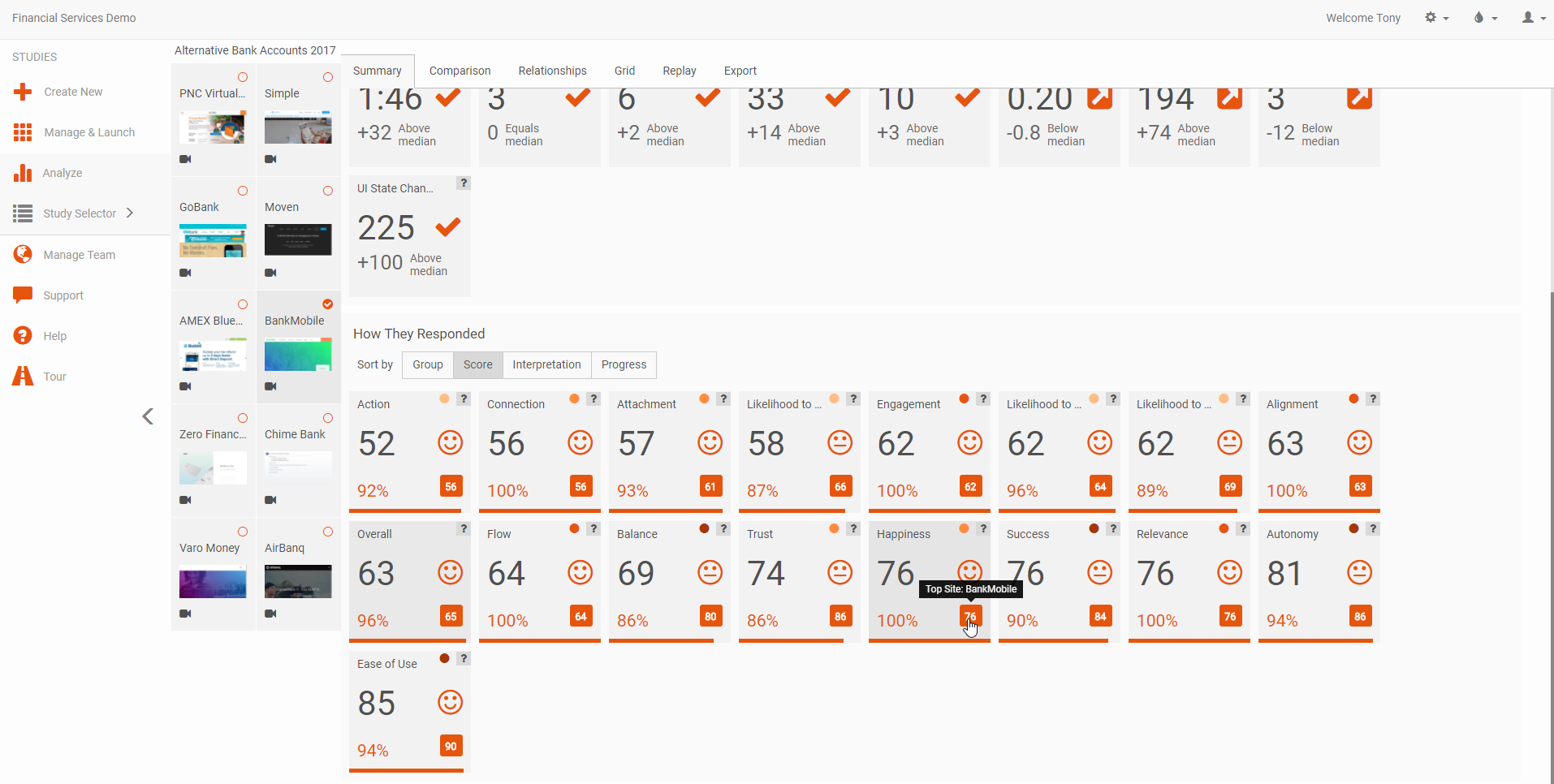 With a SoundingBox subscription you can discover
How top alternative banking sites make it easy to learn about their products
Why people identified with the brands of top alternative banking sites
How top alternative banking sites create a more engaging experience
Ways top-ranked alternative banking sites create peace of mind
How top sites use narrative to drive action
The sites in this study are
AMEX Bluebird
Airbanq
BankMobile
Chime Bank
GoBank
Moven
PNC Virtual Wallet
Simple
Varo Money
Zero Financial
Get Access
Create your account and buy the 2017 banking disruptors study for immediate data access via the dashboard: $1,788 (includes a one year SoundingBox Pro subscription)
Upgrade during checkout and add a detailed expert analysis report: $2,500
Buy Study Access
Not ready to get study access yet but want to learn more? Request a demo or check out our resources.
Request a Demo