We used SoundingBox to discover what makes top bank sites stand out from their competitors.
Bank websites don't have to be impersonal and sterile. But many are perceived that way. Some financial brands are actively taking steps to change this situation. In our 2017 consumer bank dataset, we sought to explore this.
One thing we learned was that average sites didn't leave people with any lasting impressions. But, top sites communicated product features well and conveyed the strengths of their customer experience.
The overall tone of the site was pleasant and conversational, like a person who really cared about my needs.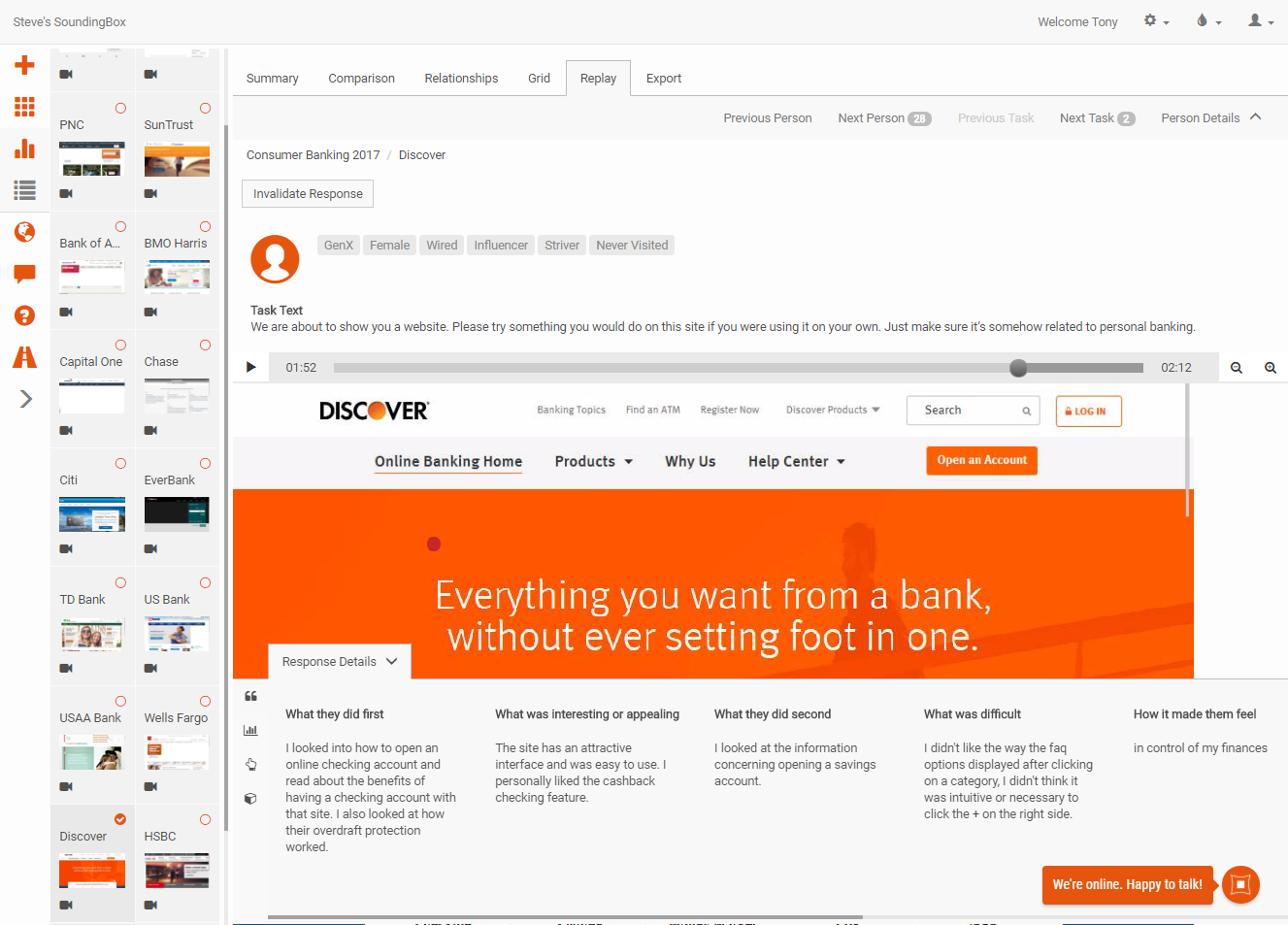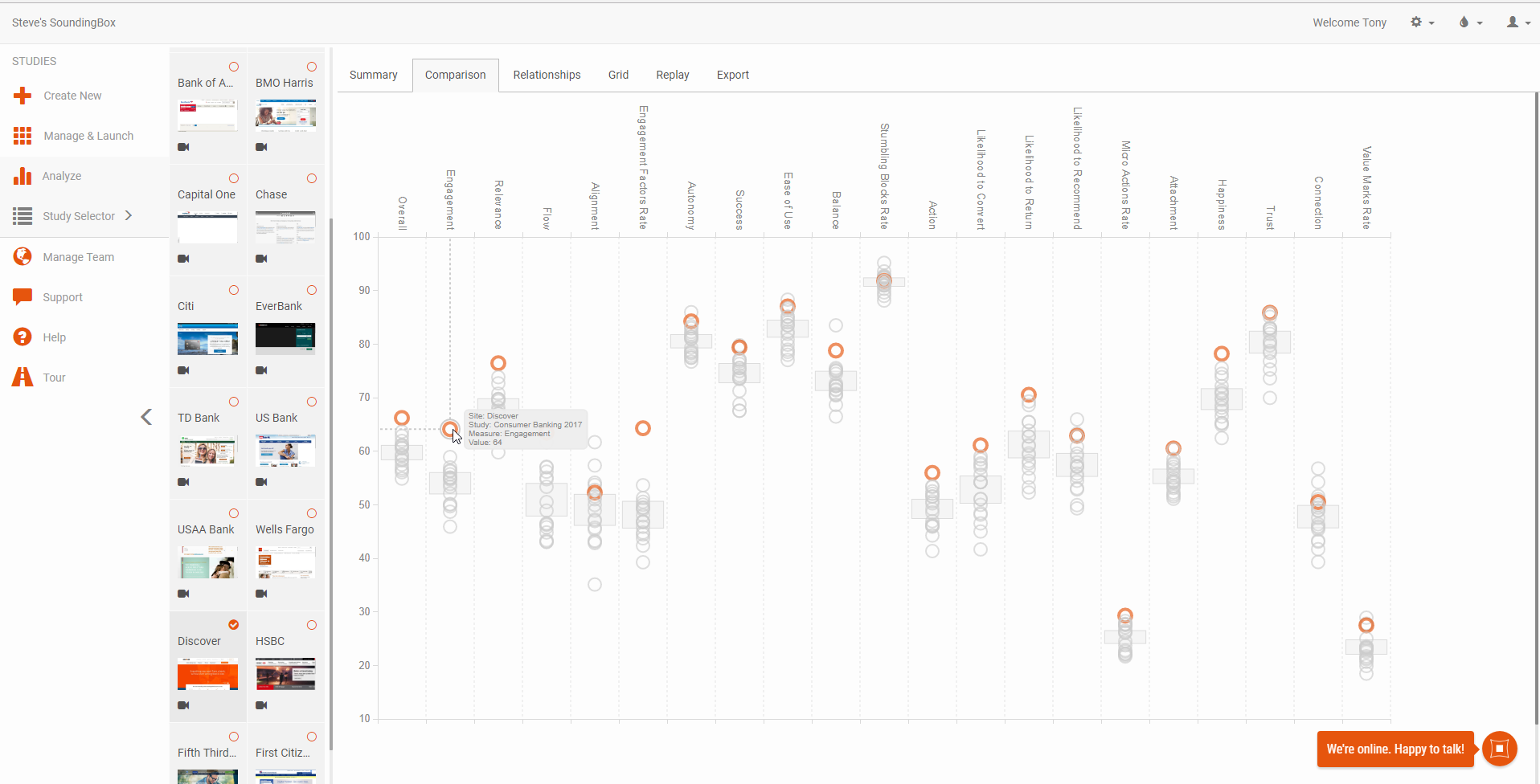 With a SoundingBox subscription you'll learn:
How top-ranked financial sites conveyed the benefits of their customer experience
Why people felt a greater sense of connection to top-rated bank sites. Find out how top sites foster connection
How top bank sites used clear and appealing information design to help people understand their offerings
How top-ranked sites use appealing visual design to distinguish themselves from competitors
Why people were more likely to return top-ranked bank sites
How to effectively communicate about your products and customer experience
The sites in this study are:
Ally
Bank of America
BB&T
BMO Harris
Capital One
Chase
Citi
Discover
EverBank
First Citizens Bank
Fifth Third Bank
HSBC
PNC
SunTrust
TD Bank
US Bank
USAA Bank
Wells Fargo
Get Access
Create your account and buy the 2017 banking study for immediate data access via the dashboard: $1,788 (includes a one year SoundingBox Pro subscription)
Upgrade during checkout and add a detailed expert analysis report: $2,500
Buy Study Access
Not ready to get study access yet but want to learn more? Request a demo or check out our resources.
Request a Demo