We used SoundingBox to learn how top apparel sites foster attachment to their brand.
Many e-commerce sites are adequately usable these days, but that doesn't necessarily mean that the online shopping experience was memorable or fostered attachment with the brand. Using SoundingBox we set out to understand how top apparel sites go beyond ease of use and create attachment.
Top rated sites created memorable moments in subtle and interesting ways.
I liked that the coats were sorted by a temperature rating-warm, warmer, and warmest. I thought that was interesting and funny and surprisingly helpful.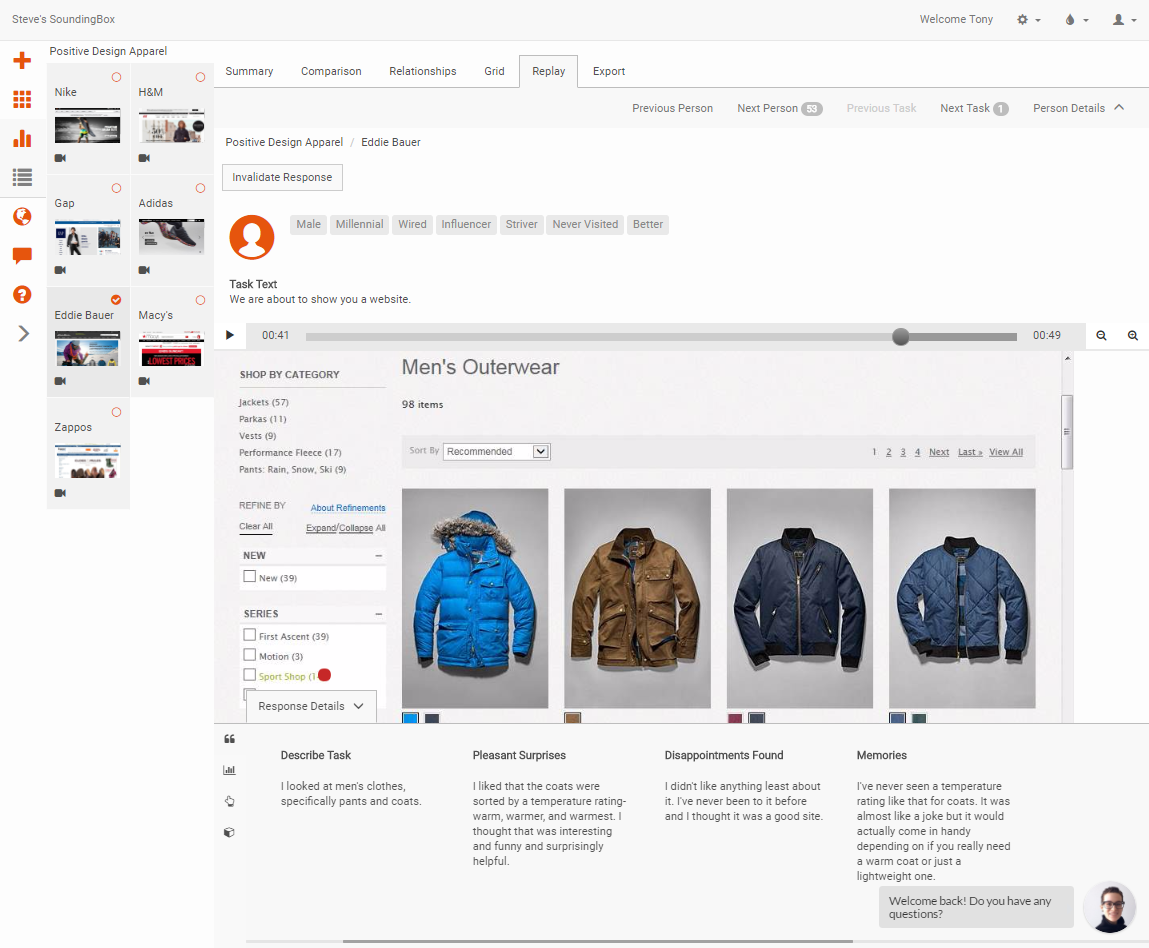 With a SoundingBox subscription you can
Discover how apparel sites create memorable moments in their online experience.
People felt a greater sense of engagement on the top-rated apparel sites. Find out how top sites design an engaging experience.
Discover how top apparel sites created interactions that delivered pleasant surprises.
Find out how top-ranked sites used branding thoughtfully and how poor performers created unintended usability problems.
People were more likely to return top-ranked apparel sites. Learn how they created a usable and memorable shopping experience.
The sites in this study are
Adidas
Eddie Bauer
Gap
H&M
Macy's
Nike
Zappos